Back to overview
Standard Life

Digital Brand Strategy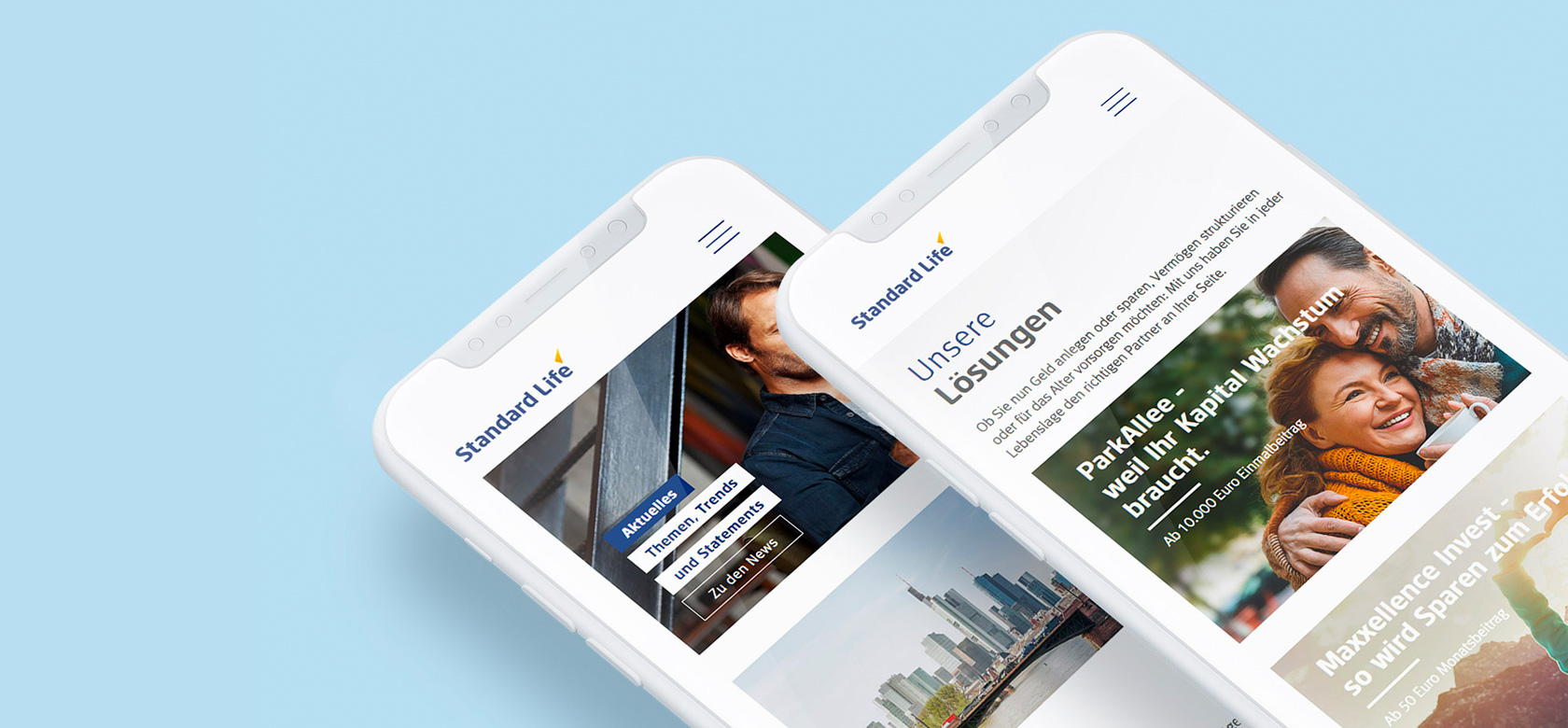 /Customer
Bringing all customers closer to their financial aspirations is Standard Life's greatest concern - but not the only one. In addition to investors, savers and policyholders, insurance brokers are also a major target group for Standard Life. After all, they are the ones who broker financial and insurance products to end customers. So when Standard Life approached us with the task of creating a website, we had a clear goal: to create a platform that would meet the needs of these two different target groups.
/Course
Many people are hesitant to invest their money in the stock market. This made it all the more important to make Standard Life's website particularly clear and comprehensible. All solutions and products were integrated in a comprehensible way. Clever search elements, calculators and customizable filters create trust and seriousness.
TYPO3

Git

JIRA

CSS

JavaScript

Ajax

PHP

HTML

SASS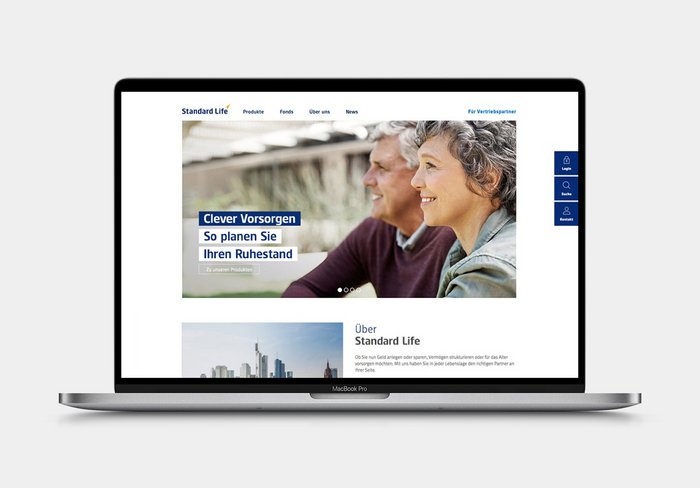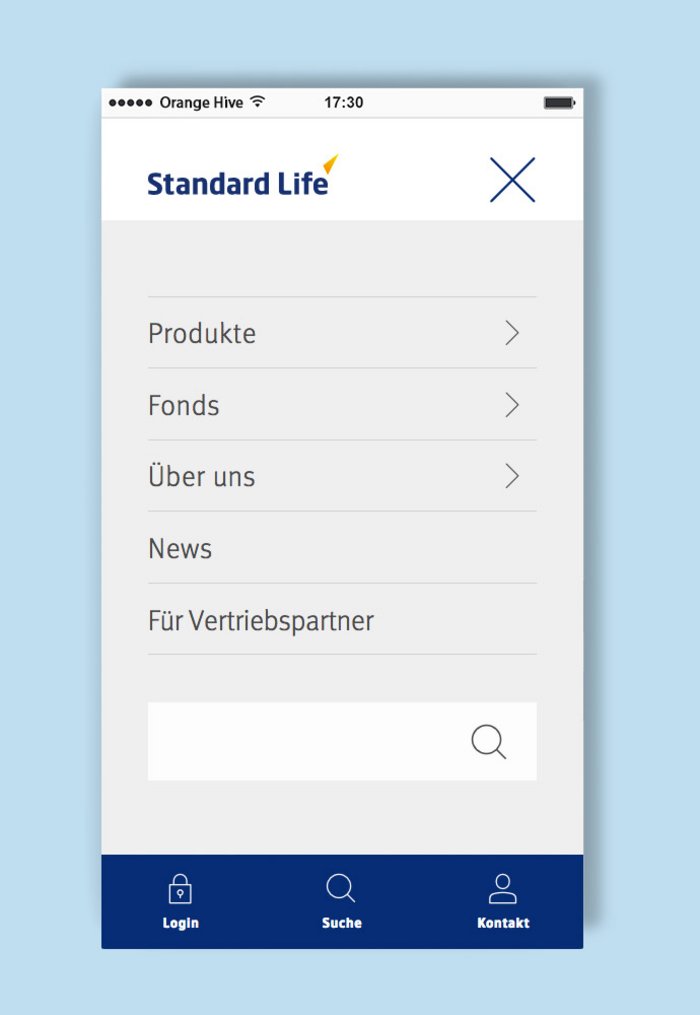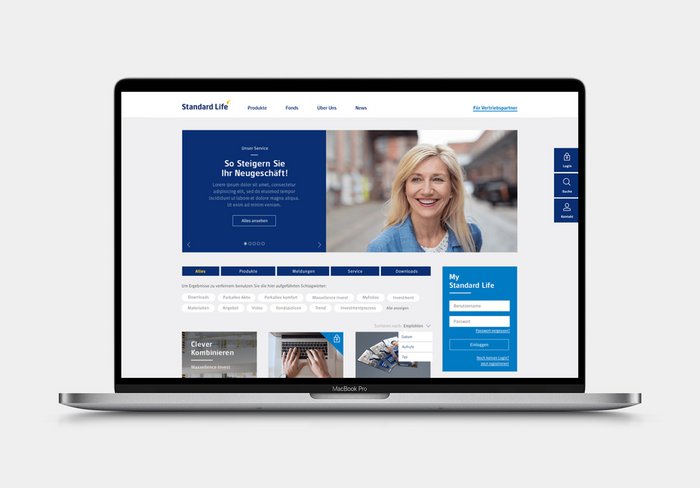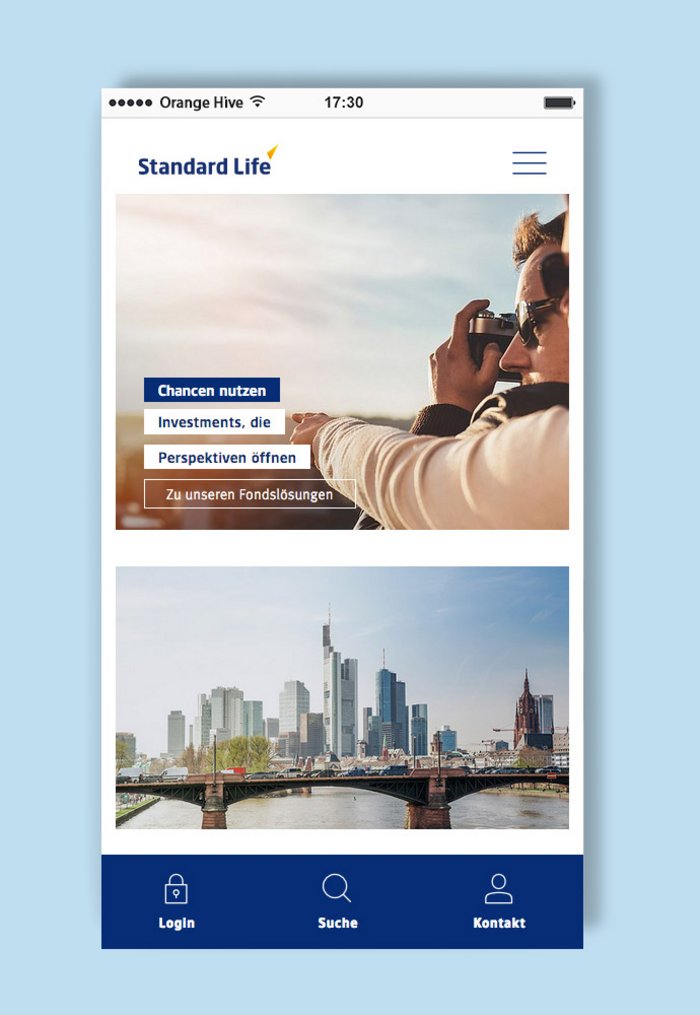 Stefan Oliver Sebastian Franzi
/Clarity
We worked with and processed data for a new digital brand strategy that needed to be reflected in a platform that was tailored to the target group: For example, we imported data from various data sources for the centralized fund selection ads. We also made data deliveries via XML interfaces, CSV files as well as from PDF documents.