Back to overview
L&L Products

Driven by Technology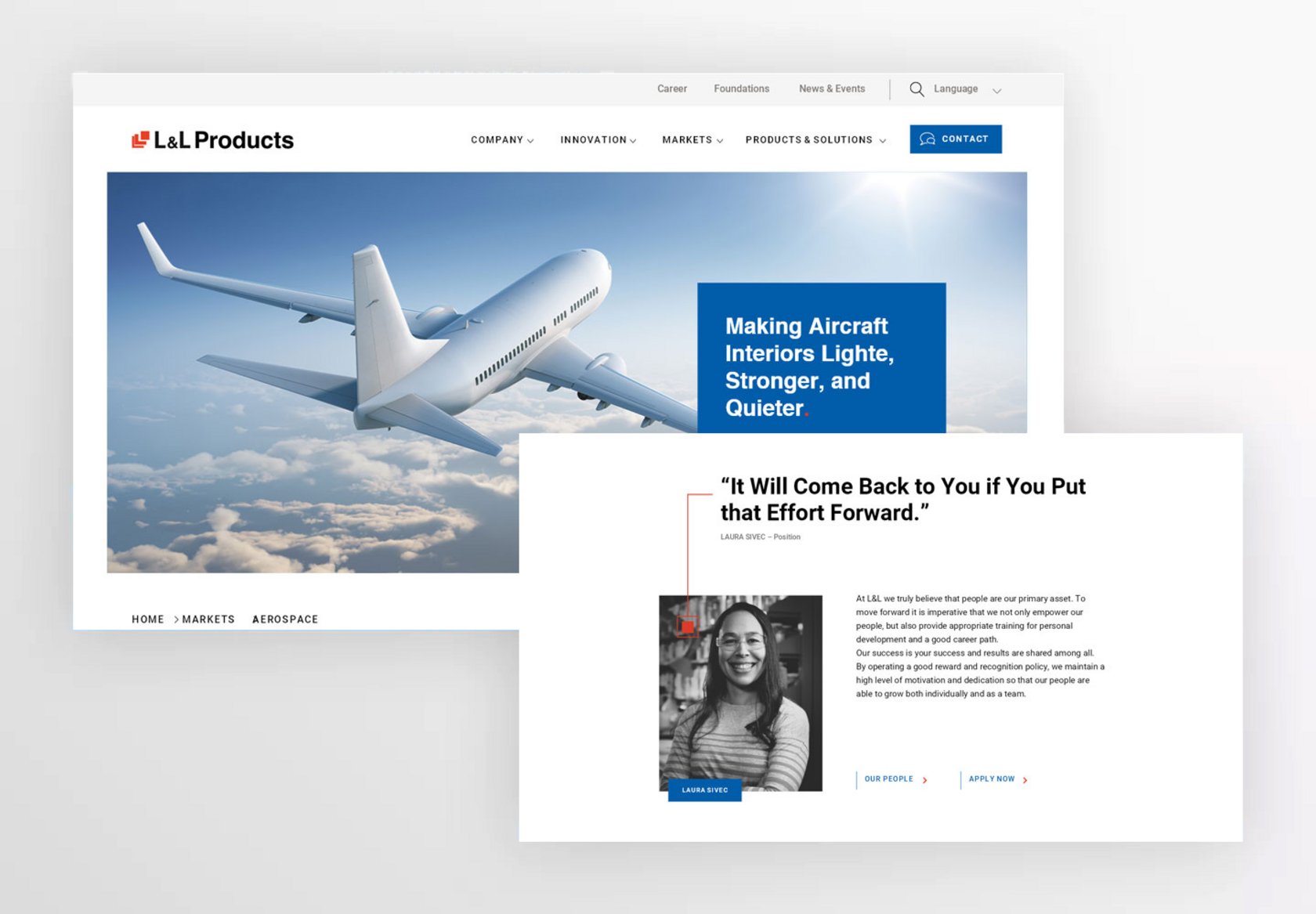 /Client
Since 1958, L&L Products has been a family-owned, US-based company specialising in the development of technology-driven solutions for applications requiring static sealing, improved acoustics, reduced vibration, structural reinforcement and thermal management, while optimising the manufacturing process. To visually convey the product portfolio and complex engineering in the look & feel of the company, a challenging task had to be accomplished.
/Course
Therefore, in addition to developing a new corporate design and a new identity, we also fundamentally revised the online presence of L&L Products. We programmed a website that can be flexibly maintained using the latest version of the content management system Typo3 and thus always kept up-to-date. In close cooperation with the client, we have implemented all the website's content in terms of text, illustrations and design.
The newly designed site is also optimised for use on mobile devices.
MySQL

Docker

TYPO3

Git

JIRA

CSS

JavaScript

Ajax

API

TYPO3 Extension

PHP

HTML

SASS

Elastic Search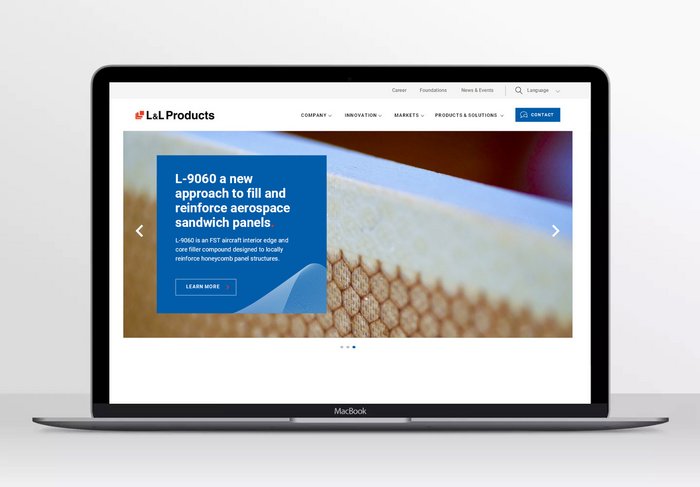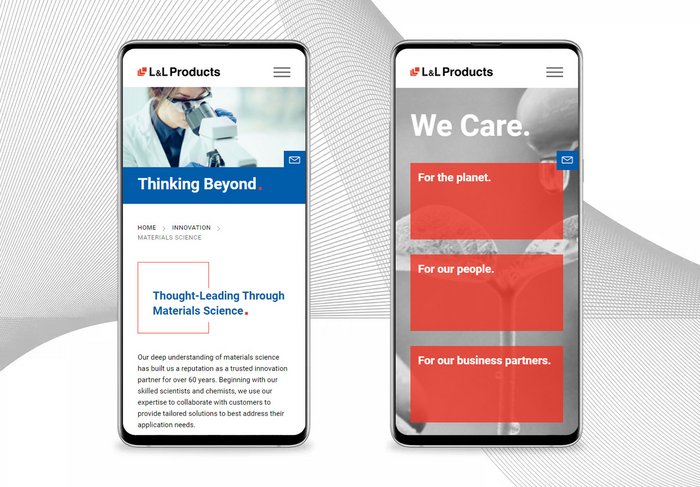 Stefan Oliver Sebastian Franzi
/Clarity
The website of L&L Products was completely implemented with Typo3 and offers visitors a user-friendly and informative interface. Various extensions were used to ensure improved customer communication and SEO.
In addition, a news tool was integrated, which informs about current events and happenings. The website is currently available in seven different languages to reach a broad international target group.
Furthermore, the website offers an extensive resource management with documents and videos to give visitors access to important information. By using Typo3 and various extensions, it was possible to realise a website that meets the high standards of L&L Products and leaves a positive impression on visitors.