Back to overview
German Organization for International Collaboration (GIZ)

Shit Flow Diagram Platform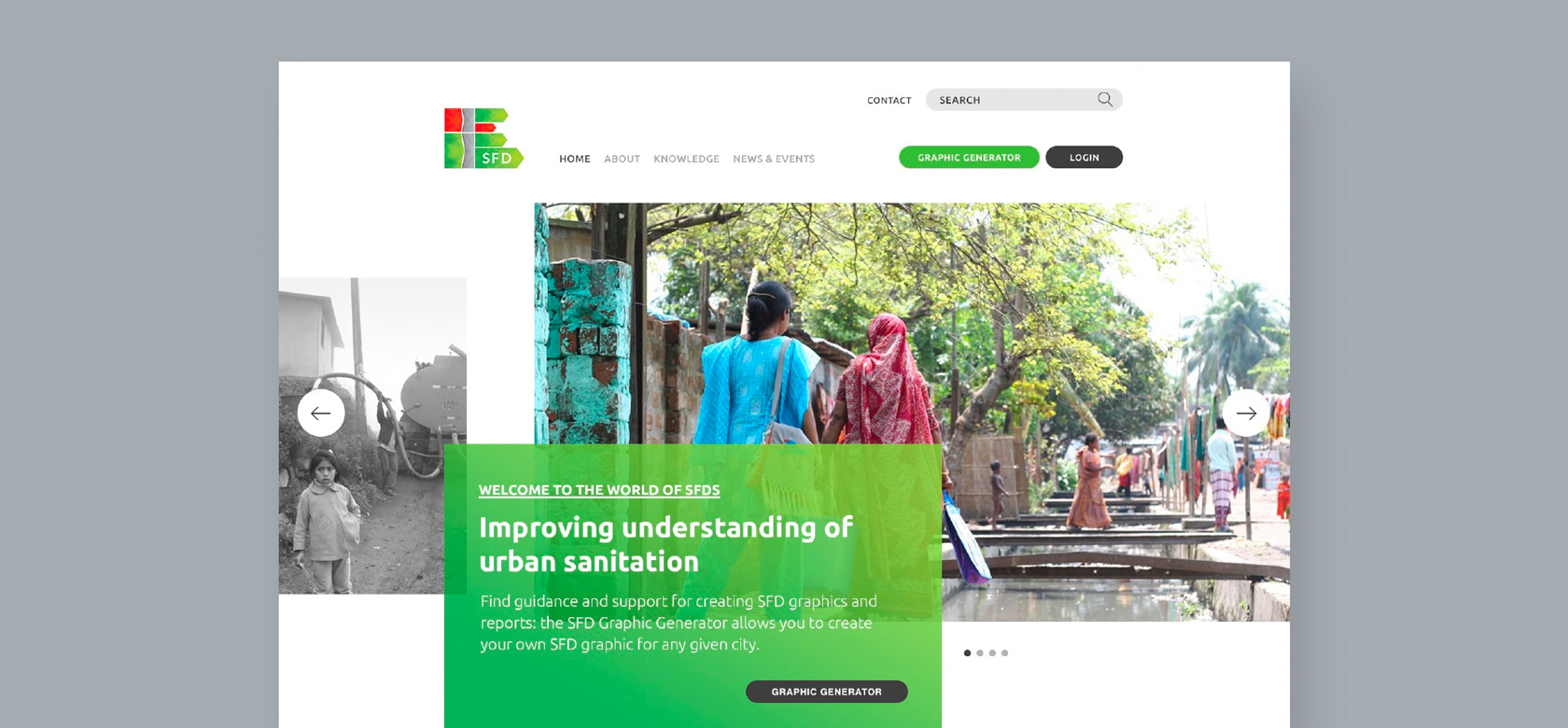 /Customer
Shit Flow, I beg your pardon? No, there is no typing error here. The German Society for International Cooperation (GIZ) is actually involved in the creation of so-called Shit Flow Diagrams (SFD). These can be used to study how excrement flows through a city and how this process can be optimized. After all, clean water and adequate sanitation are essential for healthy ecosystems and secure livelihoods.
By creating the SFD website, we helped GIZ bring a simple tool for improving sanitary conditions to the world.
/Course
The website educates about the importance of regulated sanitation and quickly directs interested parties to the SFD Generator. When programming the site, we opted for a CMS-based concept, so that our client can adapt the content himself at any time. This way, the information about the SFD project is always up-to-date and the processes are kept short.
Laravel

Docker

Git

JIRA

CSS

JavaScript

Ajax

PHP

HTML

Bootstrap

SASS

Joomla

Elastic Search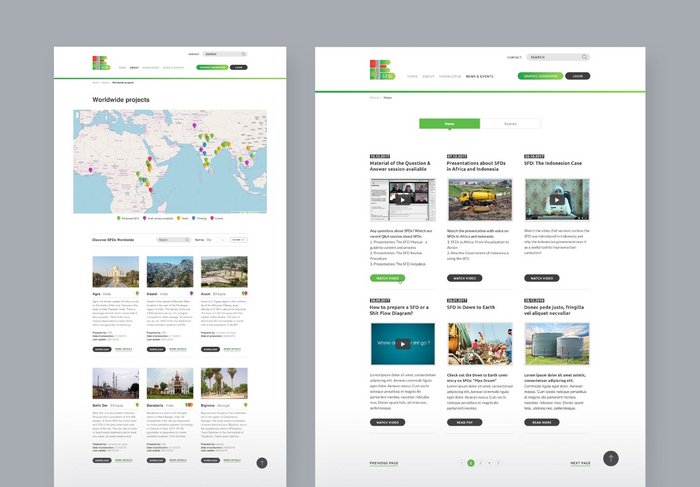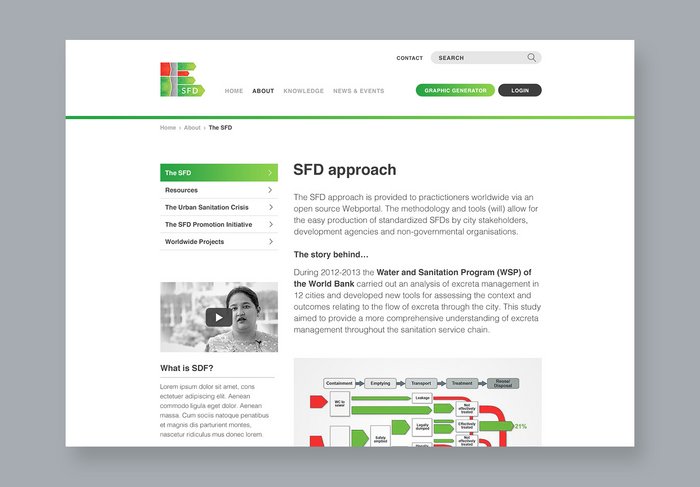 /Clarity
In this project, while there were quite a few technical challenges that had to be overcome, among the most interesting were the collaboration with many parties distributed across a wide range of locations and different cultures and languages. This made this project a particularly interesting one.