Back to overview
B&V Architects

Corporate Website Relaunch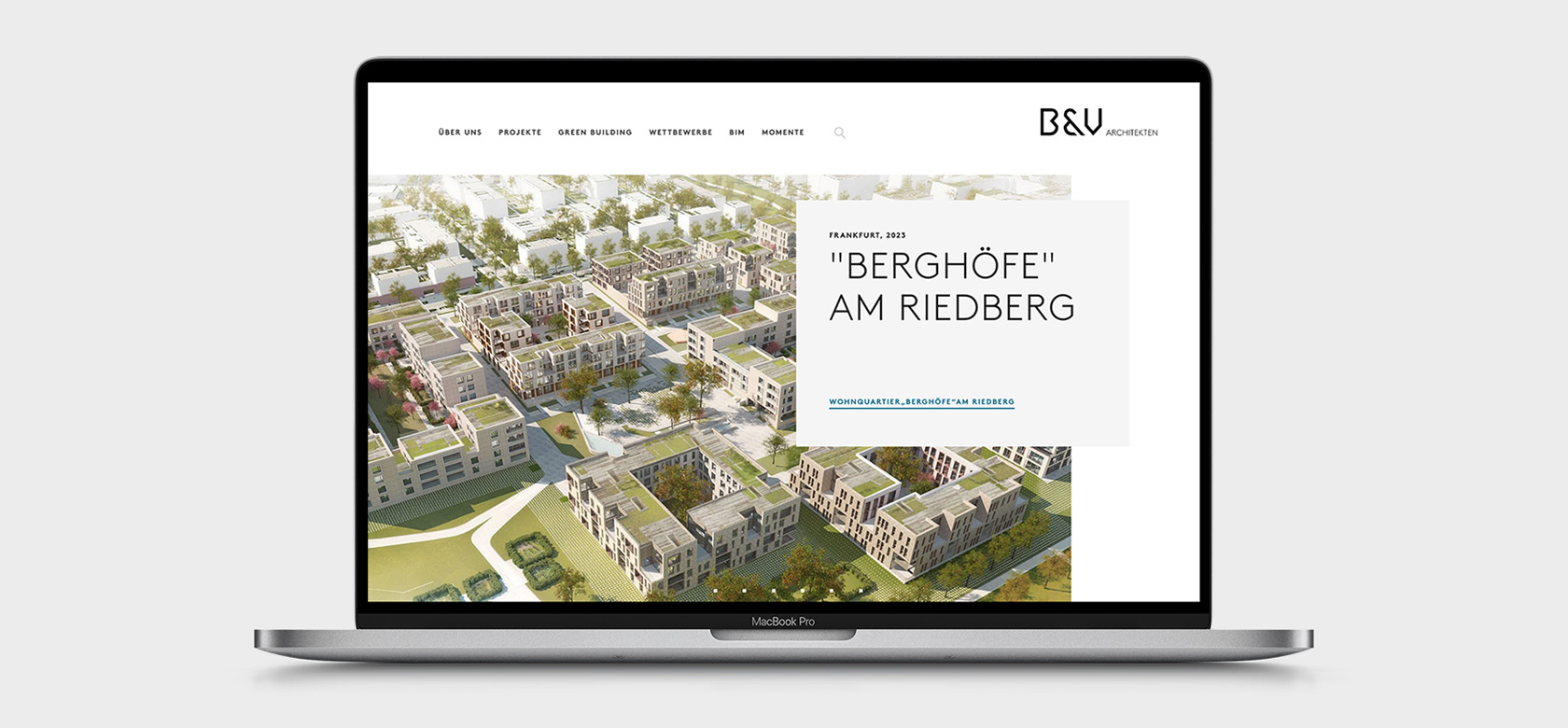 /Customer
For more than 50 years, planning and building have been subject to perpetual change. In the past, growth, profitability and prosperity were considered the drivers of urban development. Today, factors such as ecology and a focus on people are essential.
B&V Architects was founded in 1967 and is now run by three managing partners: Sergio Canton, Birgitt Lang-Haase and Suk-Won Park. 40 qualified architects and engineers support them, as well as 4 additional employees who are available for the planning and construction management of the projects.
We have been working with B&V Architects and their charming staff on various projects for several years now. The website project should of course meet the high standards of the architects and designers as well as strengthen the digital communication with the clientele and the clients.
TYPO3

Git

JIRA

CSS

JavaScript

Ajax

HTML

SASS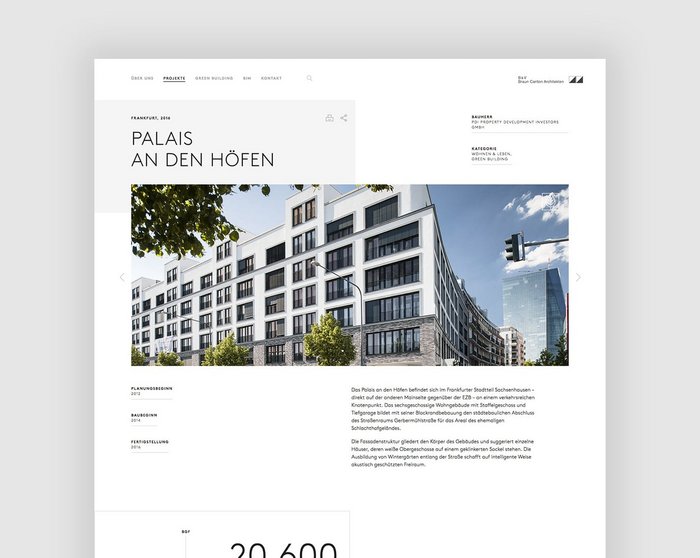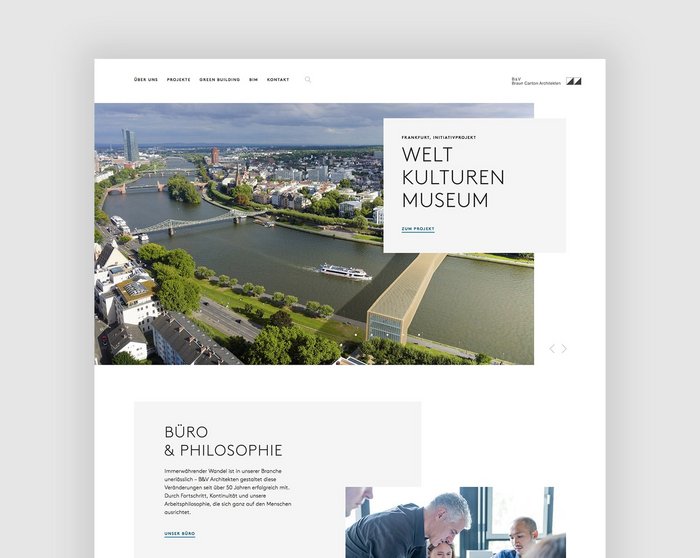 /Course
Our tasks included the relaunch of the company website for the architectural office B&V based on TYPO3 including a mobile optimized version (Responsive). In addition, employees of the client had to be trained in the use of the CMS TYPO3 and special features in the context of the website implementation.
/Clarity
This required the implementation of a workshop series with the entire staff of a company in order to consider and record the goals and wishes of each individual. Because these were not only to be communicated, but also transferred into an online platform with which all participants could identify.